Professional Editor
For Authors, Publishers, and Game Developers
Are you looking for a perceptive, reliable editor for your manuscript?
Or maybe someone to provide thoughtful, expert advice on your story?
Whether you're a brand-new author or someone who already has a few books under their belt, I'd love to help!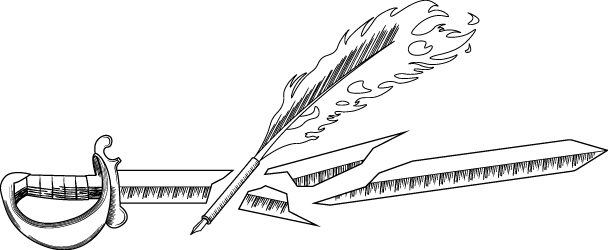 Editing
Errors and inconsistencies in your writing can make even the most exciting stories unreadable.  I can help you ferret them out and polish your work so that it is ready for submission or publication.
Blog & Article Writing
Are you in need of quality content for your blog or website, but lack the desire or skill to create it?  Maybe you would just rather spend your valuable time doing something else.  Either way, I might be your writer.
Video Game Scripts
Nothing yanks a player out of their immersion in a video game world faster than poor writing or typos.  Give yourself more time to focus on programming and level design by leaving the writing and editing to me!
Do you have a project in mind that's not listed here?  Contact me and I'll see what I can do!
Out of 12 high-rated editors auditioning for my project with the same sample, he was absolutely the best. From prompt and professional replies to great quality of work, A.J. went far beyond what others have even attempted, plus his edits fit my style perfectly. Strongly recommended!
Alex G., indie author and blog owner
Incredible job, love the editing and improvements!
I can't believe how much work you put into editing for me; I am so grateful and can't thank you enough!
Excellent recommendation and writing style. He made my story into a live action - I mean, I can see it versus just reading it. A+ work.
I truly enjoyed working with this editor. I intend to come back over and over!
Ready to take the next step?